References

Below is just a sample of what some of our satisfied customers have said about us.

Working with Professional Estate Sales LLC was one of the best experiences of my life! I had put off downsizing in part because I was overwhelmed by the prospect of selling so much furniture and getting rid of 20 years of accumulated "stuff". I had no idea someone would come into my house and handle EVERYTHING.

Peggy and Joy visited me before I listed my home. We did an inventory of what I was keeping and all I was not. They told me not to give away another thing, and that they would sell everything that was left, including dishes, clothing, posters, garage items, and Christmas decorations.

As soon as I moved out, Peggy and her team came in and organized and stage everything, took photos and posted them on the website, sent emails to their list of thousands, and posted signs in the area announcing the three day sale. The team was very sensitive to my family's emotional connection to the items.

They were so kind and appreciative of our things. We had second thoughts and decided to keep things right to and during the sale. The could not have been more understanding. They sold everything but a few knick knacks, which they donated to the Assistance League. When I came back to the house it was clean and empty!

Two weeks later I received a nice big check. I truly felt like offering them a bigger percentage—it was that great of an experience. The exceeded my expectations in every way and I had high expectations!

They made everything so easy and stress-free, which is terrific any time, but especially during a move. I cannot emphasize how they helped me part with lifelong belongings in a compassionate way.

They are the nicest people you can imagine, and the best!

Deborah K.


---


Following the passing of our parent's, we had a house full of furniture and appliances along with rooms full of bric-a-brac that we needed to dispose of. My sister and I didn't know the first thing about estate sales, but what we were certain of was that we didn't have the time or the knowledge required to assume such a massive undertaking.

We went to the web and reviewed several estate sale firms but there were no websites to compare with Professional Estate Sales. Their website alone provided us with a basic education. After a phone conversation with one of their experts who answered our questions, we arranged to meet.

Joy and Peggy were very understanding of our loss and their compassion assured us that our parents' treasures would be respectfully disposed of. Thanks to their expertise and efficiency, there was little to be done on our part. The sale was remarkably successful. At the end of the third day, every piece of furniture, all of the major appliances and most of the knick-knacks were sold. What few items remained were taken care of through a charitable organization, which was also facilitated by Professional Estate Sales. Their crew left the home swept and they disposed of any litter before they left.

It's never easy to say goodbye to our loved ones and the possessions that were dear to them, yet the staff at Professional Estate Sales made this part of our experience so much easier to handle. We are grateful to Peggy, Joy, and their entire team. They live up to their name; they are truly "professional".

Sincerely,
Peggy and Mary Ann


---


The inventories and sales were conducted in an efficient and timely manner. They were very sensitive to the feelings of the neighbors and were able to avoid any problems relating to traffic and visiting buyers. I intend to continue to use them in the future.

R.G. C.P.A., San Antonio, Texas


---


As a retired senior officer in Wealth Management, I have found that Joy and Peggy exercise the highest ethical standards so you don't have any lingering worries.

R.W.C., San Antonio, Texas


---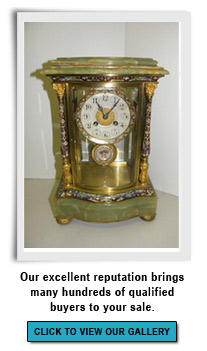 Dear Joy and Peggy: Your sales strategy and knowledge of the vales and market place were able to net us many more dollars than we expected and your hands on approach allowed us to focus on the other issues at hand.

Brad


---


During this difficult time for our family, you and your team made it quick and painless. The property was left as discussed and we were especially happy with the end results.

K.B.


---


Dear Joy and Peggy, You both helped to make our move less stressful and financially easier. We will recommend you to our friends and real estate acquaintances in the area.

John F., Rockport, Texas


---


To whom it may concern: As a senior adult I just did not know where to begin. Thank goodness Joy and Peggy came to my rescue. Life began to get much easier once they were on the job. I have told as many people as possible about Professional Estate Sales. I felt a very close connection and trusted these two ladies completely with my possessions.

C.L.B., San Antonio


---


The name, Professional Estate Sales, is very appropriate. I appreciate the expertise and experience Professional Estate Sales provided. I highly recommend Professional Estate Sales as the best choice in handling estate sales!

Thank you
C.P., Colorado